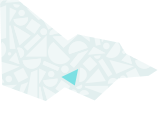 About
Established in 2001, the Maroondah Art Gallery is one of Victoria's youngest public galleries. Owned and managed by Maroondah City Council, the Gallery is an outstanding exhibitions venue with strong links to the local community and to Melbourne's dynamic arts scene.
The Gallery is well known for its diverse exhibitions program, including local, national and international touring shows. The Gallery is also home to the R & M McGivern Prize, a $15,000 acquisitive prize, which aims to encourage painting in oil, acrylic and watercolour mediums.
In accordance with Council's commitment to fostering education and community participation, the Maroondah Art Gallery offers regular public programs for all ages. In addition, the Gallery has an active volunteer program and an internship program for undergraduate and postgraduate museum professionals.
Our collection
This collection is housed and exhibited in the Maroondah Art Gallery, one of Victoria's newest public art galleries, established in 2001 as part of the Maroondah Federation Estate. The collection contains a wide range of works by Australian artists from colonial times to the present, including a number of paintings by artists working in the region, many of whom had recorded images of local landmarks and scenes. Works reflect the region's long-standing involvement in the visual arts, especially in respect to painting in all mediums. Amongst numerous landscape paintings can be found works such as the earliest and most important historical piece in the collection, Their Little Home, 1894, by former Maroondah resident J A Turner (1850 – 1908); W Unsworth's Antimony Mine, 1912, featuring the mineshaft's distinctive A-frame tower; Alexander McClintock's Sunlight and shade, 1920; works by unofficial World War II artist Norma Bull (1906-1980); botanical illustrations of the locality's distinctive native flora by Ruth L Jackson; Paul Laspagis' work Tree on Naturestrip, 2006, inspired by the area's leafy neighbourhood streets; three paintings by Cherry Hood, a winner of the prestigious Archibald Prize for portraiture, from her Alice series; Martin King's First Rain II, 2003; works on paper by the Polish born artist Yosl Bergner; and works by other artists such as Tony Scott, John Marshall, and Mitch Lang. The collection also includes works by Indigenous artists and a growing number of contemporary painters. Collection development occurs through acquisitions, donations and the R & M McGivern Art Prize, a $10,000 acquisitive award encouraging painting in all mediums.
Themes: Transforming and managing land and natural resources, Building towns, cities and the garden state, Building community life, Shaping cultural and creative life