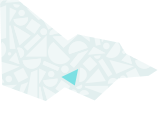 About
The Maroondah City Council Art Collection contains a wide range of paintings, prints and ceramics by Australian artists from colonial times to the present, including works by Indigenous artists and a growing selection of contemporary painters. Through the R & M McGivern Art Prize, Council's acquisition fund and the generous support of our many benefactors, the Maroondah City Council Art Collection has grown from strength to strength. In 2007 the Collection was accepted into the Federal Governments Cultural Gifts Program. Inclusion in the scheme has enabled a number of important donations to be made, including 37 works on paper by the Polish born artist Yosl Bergner.
Maroondah City Council's library, learning and cultural centre is located in the heart of Ringwood's Town Square. Realm's designated ArtSpace is programmed with a wide range of contemporary visual and performing arts. There are also other pop-up exhibition and performance spaces throughout the centre.
The exciting curated program within ArtSpace features dynamic, contemporary exhibitions by leading multi-disciplinary artists. It presents a wide range of participatory arts experiences, exhibitions, performances, activities and events to engage with community members and visitors to the municipality.