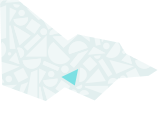 About
The Mary MacKillop Museum tells the story of St Mary of the Cross MacKillop, her life and work and the work of the Sisters of St Joseph. Particular emphasis is given to Victoria, as Mary was born and raised in Melbourne and spent her early life with her family in Victoria.
Our collection
Mary Mackillop Heritage Collection
Our collection pertains to the Congregation of the Sisters of St Joseph, with an emphasis on the historical and current material of Victoria; which enables us to preserve the history and spirit of the Sisters of St Joseph in the most appropriate manner. Our collection consists of books, objects, magazines, newspapers, framed images, photos and administration records for Victoria and Central Administration in Sydney.
Themes: Building community life, Shaping cultural and creative life