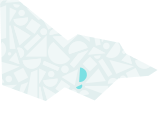 About
Founded in 1969, the Society's History Centre provides both visitors and researchers the opportunity to learn about the rich history of Marysville and its surrounds.
The Society's Museum houses a unique collection of items based around 4 main themes, which are: Pioneers, Timber, Tourism and the RSL.
The Museum contains items that have a connection to the Marysville Triangle region, which includes Fernshaw, Narbethong, Buxton, Taggerty, Cambarville, Lake Mountain, Marysville, Granton and Wilks Creek.
Our collection
Collections covers an extensive range of items and photographs relating the Marysville & District. All of the Society's goods and chattels were lost in the 2009 Black Saturday fires. Generous donations and extensive searching has re-established the collection - even better than before.
Themes: Transforming and managing land and natural resources, Building Victoria's industries and workforce, Building towns, cities and the garden state, Building community life, Shaping cultural and creative life