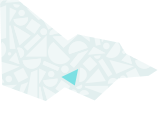 About
Explore, inquire and enjoy the social history of medicine and its role in society through a diverse exhibition program. Visit the nineteenth century Savory and Moore Pharmacy complete with pharmaceutical jars and equipment. The Medical History Museum is a free museum for those inquisitive about medicine's contribution to scientific discovery and community wellbeing.
Exhibition Program
The Medical History Museum runs a changing exhibition program that encompasses a broad range of themes linking scientific discovery with society and culture. Exhibitions include historical and contemporary issues examining the role of medicine in society. The current exhibition program is available on our website. This is an opportunity for secondary and tertiary students, community groups and the general public to engage in the history of medicine.
http://medicalhistorymuseum.mdhs.unimelb.edu.au/exhibitions
Our collection
Medical History Museum Collection, University of Melbourne (1967)
The Medical History Museum has the oldest and finest collection of its type associated with a medical school in Australia established in 1967 by Kenneth Russell, a professor of anatomy with support from the Wellcome Trust, London. Since its inception, the Medical History Museum has developed a diverse and varied collection of over 6,000 items encompassing documents, photographs, artifacts, ceremonial objects, medical and scientific equipment and associated research material. The collection has grown through gifts from medical graduates, families and institutions. The core of the collection began with material related to the history of the Melbourne Medical School but has expanded through major gifts to encompass the history of medicine in Victoria, Australia and internationally.
Online catalogue: http://medicalhistorymuseum.mdhs.unimelb.edu.au/collections
Themes: Building community life