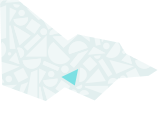 About
The MCC library collection has been described as one of the best sport-related collections in the world. The collection consists of some 100,000 monographs, periodicals, newspapers, programs and ephemera, and microfilms, videotapes/DVDs and CD-ROMs.
Our collection
Melbourne Cricket Club Museum and Library Collection (1838)
The Museum Collection is housed within the Melbourne Cricket Ground (MCG). It is primarily displayed within the Melbourne Cricket Club (MCC) Museum, which is also located within the MCG, alongside the National Sports Museum. Cricket related material forms the primary focus of the collection, although there are significant holdings in the areas of social history, Australian football, MCC and MCG history. The collection also includes many fine English ceramics and prints which depict cricket. These date from the 18th century onwards. The Library Collection is housed within the MCG. It is primarily displayed within the MCC Library, which is also located within the MCG. The collection has particular strengths in cricket, Australian football and Olympic Games, but there are substantial holdings in other sports as well. AN MCC Archive Collection, managed by the MCC Library, has been open for public access since 2012. Primary source documents include financial, administrative and cultural/socio/historical records including ledgers, minute books, letter books, membership books, receipt books, stile books, scorebooks, scrapbooks, maps and plans, sketches, personal and business correspondence. These illustrate the history of the MCC, its management of the MCG and other sporting facilities, and its contribution towards the development of sport.
Themes: Governing Victorians, Building community life