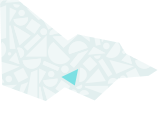 About
Melbourne Fringe is a not-for-profit organisation that presents the annual Melbourne Fringe Festival. We provide artists with the tools to develop, present and promote their work, creating a community of audiences and artists that together represent a national arts network.
The Melbourne Fringe Festival is an open-access event. Each year artists from a wide scope of art-form and experience join our Independent Arts Program to develop and present their work as part of the Festival. Through our Independent Arts Program we run the Festival Hub, a curated space that includes the Fringe Club and offers a cross-section of arts experiences throughout the Festival period .
Central to each year's Melbourne Fringe Festival is our Creative Program, Melbourne Fringe produced projects that bring emerging and established artists together to explore new ways to engage audiences with free works in public spaces. In 2014, our Creative Program presented Uncommon Places, Fringe Furniture and Fringe Film.
The Melbourne Fringe Artist Development Program supports our Festival participants and the broader independent arts community. Year-round we deliver a range of programs across all aspects of building a successful and sustainable career in the arts. Our Artist Development Programs include mentorships, forums, training and awards.
To present the Festival and support our year-round activities, Melbourne Fringe works with a range of committed and valued partners.