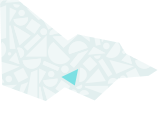 About
The Melbourne Grammar School Archives contains a unique collection of items that trace the history of the School from when it opened on the 7 April 1858 to the thriving community it is today.
Archived items are stored in a purpose-built facility at the School's St Kilda Road campus.
Items are presented in the Archives Gallery, generally in a thematic manner. These displays often depict some of the most significant events in the life of the School over the past 160+ years. Visitors are welcome but only with an appointment.