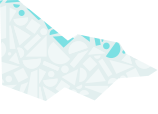 About
Built in 1905 as a General Store and attached residence, the Museum houses items from local organisations, farming equipment and items of general interest.
The Museum also holds copies of an extensive collection of unique photographs by L L Pitts recording the life and times of Merrigum between 1900 and 1928.
Our collection
Estimated 3000 items. The museum was built in 1905 as a general store and residence. The collection consists of local history artefacts, domestic and agricultural. Photographs from L.L. Pitts collection.