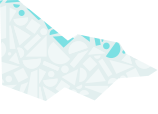 About
Mildura Arts Centre features a 444 seat theatre, five gallery spaces, Rio Vista – an historic heritage listed house, a sculpture park, and a café.
Founded in 1956, the Gallery was originally housed in Rio Vista House, now a historic house museum. A highlight of The Permanent Collection is a significant collection of English and traditional Australian paintings donated by Senator R D Elliott and Hilda Elliott, and including works by Brangwyn, Orpen, John, Cox, Streeton, McCubbin and McInnes. The Gallery also has a significant collection of contemporary Australian sculpture. The Gallery and Rio Vista are part of the Mildura Arts Centre.
Our collection
Mildura Arts Centre Permanent Collection (1956)
The Mildura Arts Centre permanent collection is one of Victoria's best kept secrets. The foundation bequest of Senator RD Elliott and Mrs Hilda Elliott includes the largest single collection of paintings by anglo-Irish artist Sir William Orpen. Visitors are also astonished to find a pastel by Edgar Degas 'Femme a la baignoire se coiffant as well as works by Sir Frank Brangwyn and a number of important Australian artists.