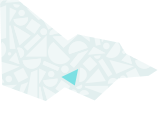 About
MGA is one of Victoria's leading public art galleries. Since the late 1970s, the gallery has established and maintains a nationally significant collection of Australian photography, the only specialist collection of its kind in the country. As Australia's only public art gallery dedicated to the collection and promotion of Australian photography, MGA holds a very special place in the country's network of art galleries and museums. MGA is proudly owned by residents of the City of Monash and is the municipality's primary cultural venue. MGA engages the people of Monash in a diverse program of exhibitions, events and opportunities to learn, to be entertained and to meet each other.
Our collection
The MGA, City of Monash Collection (1980)
MGA develops and preserves a collection of Australian photographs that has national scope. This includes over 2000 photographs, ranging from 19th century albumen prints to contemporary digital media. The collection represents the work of significant Australian artists, and takes account of key periods in the development of Australian photographic history. In this respect, MGA stands alone as the only cultural institution whose collection is focussed on telling the story of Australian photography; we are the home of Australian photography.
Themes: Connecting Victorians by transport and communications, Building community life