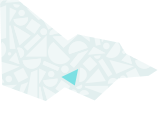 About
The Monash Science Centre is a place where the community and research scientists (as well as other university staff) can meet and interact.
The MSC aims, through a range of activities, to enrich understanding of science and technology in a number of ways: world class exhibitions put together by scientists, teachers, designers and exhibition specialists - to get to the heart and detail of research science. Children can participate in sensational Holiday Science programs and you can hear scientists tell their stories through the "Cafe Get Smart" evening discussions and Guest Lectures. Children can get involved in the Saturday Science Club, which begins in July 2010.
The Monash Science Centre also offers an extensive range of outreach science education programs including: classroom teaching (both at the Centre and in schools), inhouse exhibition tours and activities, "scientist in residence" and professional development, and loans science boxes tied to the State and National curricula on a number of topics. The new Mary Macdonald Childrens Centre provides science activities for pre-schoolers as well. The Centre also provides a venue for the community for a range of activities.