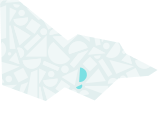 About
Monbulk Historical Society was established around 1985 and began the preservation of many documents and approximately 2000 photographs donated to the society covering the Monbulk, The Patch and Kallista townships and surrounding areas and the families who pioneered these towns. Records of the history of settlements in Monbulk, The Patch and South Sassafras, now Kallista, date back to 1893. The collection also includes the publications of oral histories and newspaper articles of local families. Books have been produced containing many of the photographs collected.
The Society endeavors to continue to research and produce publications related to these areas where possible.
Monbulk Historical Society is managed by a team of volunteers who meet each Wednesday morning at the Monbulk Living and Learning Centre.
Our logo is a picture of one of Monbulk's pioneers, Fred Gay's log hut taken in 1928.