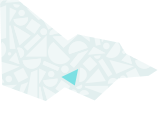 About
Montmorency/Eltham RSL Sub Branch Incorporated.
The Montmorency RSL Club was founded in 1946 after World War II. Known as 'the Club in the Park', it moved to its present location in Petrie Park Montmorency in 1968. A series of building renovations and improvements led to the opening of the current multi-purpose complex in 2002.
The Club continues to accumulate a collection of military memorabilia donated by members and neighboring clubs dating back to the Boer War. The bulk of the collection is on permanent display in the Peter Randle Memorabilia Room on the first floor which is used for presentations to school and scouting groups and which may be viewed by others during trading hours. For information about a specific article contact our Memorabilia Officer at the Club.
The collection features two field artillery pieces: a German Krupp 150mm. howitzer from World War I and a British 25-pound Mark 2 field gun from World War II which are located close to the club rooms. In addition displays inside the club room feature letters, documents, paintings, photographs, medals, uniforms, weapons, flags and trench art. The recent merger with the Eltham RSL Sub Branch to form the Montmorency-Eltham RSL Sub Branch has provided a substantial addition to the collection which is currently being catalogued and prepared for redisplay.
' Memorabilia on the Move' is Montmorency-Eltham's program dedicated to use its collection to ensure that local communities continue to honour and respect the service and sacrifices of Australian defense personnel past and present.