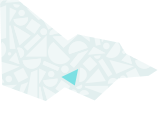 About
Art and Historic Collection
Moonee Valley has an Art and Heritage Collection that reflects, celebrates and contributes to the authentic and distinctive culture of Moonee Valley.
The Collection aims to inform, involve, connect and engage the diverse and creative Moonee Valley community, upholding cultural sustainability. The collection includes cultural artifacts, civic memorabilia, community and professional art.
Our collection
City of Moonee Valley Community Art Collection (1994)
The collection is representative of the diverse nature of Moonee Valley consisting of many Permanent Public and Community Art works situated across all areas of the municipality and a permanent collection held at the Incinerator Gallery, Civic and Council buildings.
Themes: Building community life, Shaping cultural and creative life