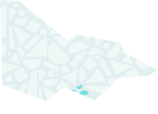 About
The Mornington Railway (MR) is managed and operated by dedicated volunteers.
The Mornington Railway Preservation Society (MRPS), which is the not-for-profit incorporated association that manages the MR, was formed out of a public meeting in 1984 with the objective of securing access to the then-closed Mornington railway line. The vision was to reopen it as a heritage railway, focusing on the operation of steam-hauled passenger trains. In 1991, after seven years of hard work and lobbying, the MRPS was granted a State Government Order in Council, which gave us access and operating rights to the line, so it could be operated as a tourist railway.
In the thirty two years since that inaugural meeting, an unbelievable amount of time, effort and money has gone into the development of the concept, the restoration and acquisition of equipment, the raising of funding to pay for capital works and the management of the day-to-day operation of the MR.
TAKEDOWN POLICY
These records are digitised by this organisation on Victorian Collections for the purposes of education and preservation. If you believe that we have infringed your copyright please contact us and we will remove the material from the site.