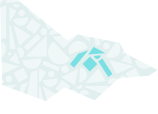 About
Murray Arts is the regional arts development organisation servicing the Border and North East Region. We are passionate about the arts in regional communities.
We contribute directly to the arts and cultural lifeblood of the Border region by working directly with inidviduals, communities and local government to assist them in developing the arts and cultural life of their communities.
Murray Arts is one of 13 Regional Arts Boards in NSW and also part of the Regional Arts Victoria Cultural Network. We service the local government areas of Albury City, Greater Hume and Corowa in NSW and the City of Wodonga, Indigo and Towong in Victoria.
Our aim is to actively assist the ongoing development of, and participation in, arts and culture throughout the Border region.