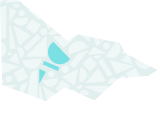 About
Eureka Centre explores the cultural impact of the gold rush and tells the stories of the men and women who risked their lives in the fight for miners' rights. Located at the historic site of the 1854 Eureka Stockade, the Eureka Centre is home to one of Australia's most iconic cultural objects – the Eureka Flag (The Flag of the Southern Cross).
Our collection
Eureka Centre (1998)
The collection is focused around the Eureka events of 1854 on this historic site, its impact locally and nationally and how Eureka is debated and remembered. The collection dates range from the 1850s to the present day. Items include 1850s objects typical of daily life on the goldfields, documents relating to Eureka such as the plan of Bentley's Hotel, commemorative booklets and souvenirs, artworks and books inspired by the Eureka story and historical records linked to exploring Eureka. The Eureka Centre holds the Eureka Flag (The Flag of the Southern Cross) on loan from the Art Gallery of Ballarat and the significance and symbolism of the flag is a closely associated interpretative focus.
Themes: Transforming and managing land and natural resources, Building Victoria's industries and workforce, Building towns, cities and the garden state, Governing Victorians, Building community life, Shaping cultural and creative life, Shaping Victoria's Environment