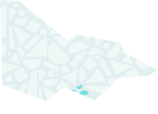 About
The Museum of HMAS Cerberus opened in 1980 in the building that was first built in 1925 as the New Entry Study Block, firstly occupying one room. The collection has grown from its humble beginnings to be one of the largest of Royal Australian Naval memorabilia.
The Museum grew through the dedication of ex-naval personnel giving of their time and various skills. In 2005 the collection came under the umbrella of the Naval Heritage Centre, and in a short time has seen many changes, taking on a more modern approach but still managing to keep the old style charm that has made the 'Cradle of the Navy' collection unique.
The primary theme for the displays is centered around HMAS Cerberus, the premier training establishment of the Royal Australian Navy, with the secondary theme of the Victorian and Colonial Navies. Our archives and library are extensive and continue to grow through the generosity of ex-naval personnel and their families.
Our collection
Museum of HMAS Cerburus (1927)
Victorian - Colonial and Royal Australian Navy memorbillia
Themes: Building Victoria's industries and workforce, Governing Victorians, Shaping cultural and creative life, Building community life