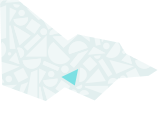 About
Museums Victoria, Australia's largest public museum organisation has been creating knowledge and experiences that help audiences make sense of the world and has been building the State Collection since 1854. This collection is an invaluable record of Victoria's environmental and cultural histories, and our amazing wealth of over 17 million items has been inspiring discovery and a sense of wonder for generations.
Museums Victoria is an umbrella organisation for Melbourne Museum, Scienceworks, Immigration Museum and IMAX Melbourne, as well as Victoria's Museums Victoria's largest collection item, the iconic UNESCO World Heritage listed Royal Exhibition Building.
Melbourne Museum offers visitors unparalleled insight into life in Victoria, presenting our natural environment, our cultures and our histories through different perspectives. Behold globally recognised exhibitions such as First Peoples, Bugs Alive!, Te Vainui O Pasifika, The Melbourne Story, Dinosaur Walk and The Mind.
Originally situated in the State Library of Victoria on Russell Street, Melbourne Museum re-opened in its Carlton Gardens location on 21 October 2000. Designed by Denton Corker Marshall, this iconic structure houses spaces such as the unique living Forest Gallery, Bunjilaka Aboriginal Cultural Centre, the Pauline Gandel Children's Gallery, and the Science and Life Gallery, along with a Touring Hall to house travelling exhibitions from near and far.
Scienceworks is a dynamic interactive science and technology museum bursting with attractions for curious minds of all ages. When Museums Victoria opened Scienceworks in 1992, our vision was a place for young people to play with science. We linked Melbourne's industry, heritage and applied technology in one place: a new building looking across the arena to the century-old Pumping Station, all under the grand arc of the West Gate Bridge.
Today, ground-breaking exhibitions like Ground Up, reward curiosity in babies to five-year-olds with surprising and intriguing sights, sounds and touch sensations. Beyond Perception: Seeing the Unseen has teenagers diving into an awe-inspiring exploration of the imperceptible worlds of science and technology.
Stroll among the gigantic machines that kept the city running, enjoy electrifying theatre in the Lightning Room, let your little ones roam safely in enclosed spaces and wander through our immersive exhibitions and drop into deep space in the Melbourne Planetarium.
Melbourne's Immigration Museum presents a thought-provoking experience filled with stories that are sometimes sad, sometimes funny, but always compelling. And somewhere within, you'll find your own story. In 1998, Immigration Museum opened in the beautifully restored Old Customs House on Flinders Street. As a former administrative centre of Melbourne's immigration and customs, it is the perfect home for a museum filled with real stories about people who have migrated to Australia. Today, you'll find two floors of exhibition
galleries that house temporary exhibitions and events, along with permanent fixtures such as Identity: Yours, Mine, Ours, Leaving Home, Immigration to Victoria | Immigration Stories, the Festivals Courtyard, and the Tribute Garden, a beautiful sanctuary that honours immigrations from over 90 countries.
Our collection
Museum Victoria Collection (1854)
This Victorian State Collection is managed by Museums Victoria, Australia's largest public museum organisation. Museums Victoria displays and provides access to the collection at three museum venues: Melbourne Museum, Immigration Museum and Scienceworks. Museums Victoria is also custodian of the World Heritage-listed Royal Exhibition Building.
The collection of more than 17 million items is organised in three major sub-collections:
Sciences: comprising approximately 16 million geological and biological specimens - including the extensive Ian Potter Australian Wildlife Biobank tissue collection and scientific artwork – the natural sciences collections record Australian and worldwide fauna (both living and extinct) and biodiversity for scientific research and public education.
Society and Technology: comprising approximately 105 000 objects, 200 000 images, 76 000 numismatics and philately items, 340 000 lots of historical archaeology, and 62 000 items of trade literature documenting Victoria's history in a national and international context, so as to facilitate the community's understanding of the past and engagement with issues affecting our future.
First Peoples: comprising just over 300 000 internationally significant items of Indigenous contemporary art, ethnography, archaeology, including artefacts, photographs, archival documents, and film and sound recordings, spanning Aboriginal Australia (especially south-eastern, central and northern Australia), the Pacific, Africa and the Americas).
These collections are a result of collecting by the National Museum of Victoria, the state's first museum (established in 1854), the Industrial and Technological Museum of Victoria, later known as the Science Museum (established in 1870), and Museum Victoria (established in 1983 through a merger of the earlier institutions) now known as Museums Victoria. Together, the collections document the nature of and changes to Australia's natural environment, and the lives of people living in the State and its region. The collections are held in high-quality stores at Melbourne Museum, Scienceworks and a specialised storage facility.
Themes: Shaping Victoria's Environment, Connecting Victorians by transport and communications, Transforming and managing land and natural resources, Building Victoria's industries and workforce, Building towns, cities and the garden state, Governing Victorians, Building community life, Shaping cultural and creative life