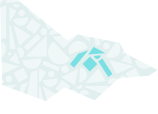 About
The Nagambie Historical Society Inc. is focused on the local history of the town and surrounding district, which was significantly influenced by the establishment of a rail link to Melbourne in 1881 and the construction of the Goulburn Weir and the Nagambie Lakes in 1891.
Our collection
Nagambie Historical Museum Collection (1960)
The collection includes local memorabilia, period furniture, a collection of old coins, horse-drawn vehicles and farm machinery, some locally made. This collection is housed in Nagambie?s old Court House and Shire Hall and is open to the public by appointment.
Themes: Connecting Victorians by transport and communications, Building Victoria's industries and workforce, Building community life