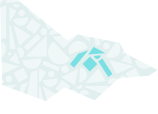 About
The Nagambie Historical Society Inc. was established in 1969 and is focused on the local history of the town and surrounding district, which was significantly influenced by the establishment of a rail link to Melbourne in 1881 and the construction of the Goulburn Weir and the Nagambie Lakes in 1891. The Society curates a museum on their extensive site, including the 1870s post office building.
Our collection
Nagambie Historical Museum Collection (1969)
The extensive collection includes early photographs and files of local families and businesses, local memorabilia, and period furniture. The site includes the historic 1870s building, formerly a post & telegraph office, court house and Shire of Goulburn offices. Also the 1911 powerhouse, stables and a large machinery shed which houses early agricultural machinery and horse drawn vehicles, mostly built and used in the town.
Themes: Connecting Victorians by transport and communications, Building Victoria's industries and workforce, Building community life