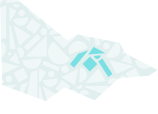 About
Discover the stories of Australia's skiing pioneers, Mountain Cattlemen, Winter Olympic Champions, Gold Miners, the everyday High Country explorers and many more.
At the National Alpine Museum of Australia we collect, preserve, research, interpret and present the natural and cultural heritage of Australia's alpine regions.
We are an educational, creative and recreational resource for Australian alpine communities and all those interested in Australia's mountains.
Our collection
National Alpine Museum of Australia Collection (1999)
The National Alpine Museum of Australia collection's encompasses the cultural and environmental heritage of Australia's Alpine regions. The collection covers the period from the late 19th century through to the present. It contains over 15,000 items and includes textiles, images and film, documentary and archival material, numismatics, artworks and three dimensional objects.
Themes: Shaping Victoria's Environment, Transforming and managing land and natural resources, Building Victoria's industries and workforce, Building towns, cities and the garden state, Building community life, Peopling Victoria's Places & Landscapes