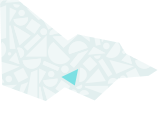 About
NCM is a contemporary museum that connects audiences with stories about Australia's past and current communication technologies and inspires futures by demonstrating the powerful impact of technology in enabling, building and transforming societies.
Valuing the innate human need to communicate, the NCM preserves and interprets the origins and innovations of Australia's communication technologies, celebrating achievements, imagining better futures and facilitating discussions on the enduring challenges around connection, meaning and understanding.
We program interactive experiences integrated into our unique built environment that encourage explorative learning, collaboration and deep engagement with the collection and the themes it highlights.
For more information, please see our website.
Our collection
The collection presents the development of communications in Australia with items that, through their story, represent the interaction of communication technology and the social and political developments throughout the history of Australia and into its future. The collection includes material dating from the 1840's ranging from 19th century telegram boys' bags and horse drawn vehicles, audio visual material, telegraph and telephone equipment, scientific equipment, photographs, books and ephemera. It also includes more recent and future communication artefacts.
Themes: Peopling Victoria's Places & Landscapes, Connecting Victorians by transport and communications, Building Victoria's industries and workforce, Building towns, cities and the garden state, Governing Victorians, Building community life