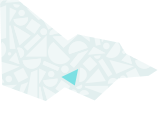 About
The National Communications Museum, showcases Australia's communications history. The collection contains highly significant elements integral to Australia's national story. Be enthralled by displays of Morse equipment and telegraphy, telephones early to modern, public telephones, mobile telephones, interactive working displays including electromechanical and digital telephone exchange equipment, the original Speaking Clocks, operational manual switchboards, and much more.
The collection is distributed across three satellite displays in Brisbane, Melbourne and Sydney. For more information, see our website.
Our collection
The collection presents the development of communications in Australia with items that, through their story, represent the interaction of communication technology and the social and political developments throughout the history of Australia. The collection includes material dating from the 1840's ranging from 19th century telegram boys' bags and horse drawn vehicles, audio visual material, telegraph and telephone equipment, scientific equipment, photographs, books and ephemera.
Themes: Connecting Victorians by transport and communications, Building community life