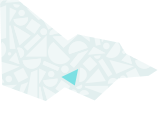 About
Widely recognised as the home of Australian sport, the MCG has outstanding heritage value to Australia and in December, 2005 was included in the National Heritage List so that these values may be protected for generations to come.
The MCG has been the scene of many great sporting events, as well as many 'firsts' in Australian sporting history. It is one of Australia's most significant sporting stadiums, dating back to September 1853, when Lieutenant-Governor La Trobe made a grant of the 'Police Paddock' to the Melbourne Cricket Club.
The National Sports Museum houses the Australian Gallery of Sport and Olympic Museum, Sport Australia Hall of Fame, Australian Cricket Hall of Fame, Australian Football exhibition (including Australian Football Hall of Fame), temporary exhibition areas addressing the sporting issues and events of the day and much more.
This is a vibrant, exciting and attractive mix of sporting heritage and entertainment aimed at matchday patronage as well as catering for the MCG's traditional tourist groups seven days weekly.
Our collection
National Sports Museum Collection (2008)
This collection aims to encapsulate the depth and breadth of Australians? participation within all sport at all levels within the one collection. It includes more than 600 objects related to the greatest moments in Australia's sporting history. It captures the spirit of Australian sporting life and special moments that have shaped Australia's rich sporting traditions. Highlights of the collection include artefacts from: Australian football, basketball, cricket, cycling, hockey, netball, rowing, rugby league, rugby union, swimming and tennis.
Themes: Building community life, Shaping cultural and creative life