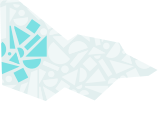 About
Nhill Aviation Heritage Centre Inc. was formed in 2008 to preserve the rich history of aviation at Nhill particularly the RAAF Air Station 1941-46 for this and future generations.
Because of its position halfway between Melbourne and Adelaide, Nhill had the first official aerodrome in country Victoria (1923). Nhill also had many of the early pioneers in aviation land during the period 1919 to 1939.
The present air field was established in 1937 a strategic landing field midway between Melboure and Adelaide and shortly after an Aeradio facility was built providing important navigation and weather services for the Melbourne-Adelaide air route.
During WWII Nhill had an air training school and bombing range established as a part of the Empire Air Training Scheme and it is this part of our history that we are concentrating on at present. Notably Nhill had the highest rate of enlistment per head of population into the RAAF from any town or district in Australia. More than 200 from a district population of about 4000.
At this piont we are resoring an Avro Anson aircraft that will become the centre piece of an Aviation Heritage Centre to be constructed at the Nhill aerodrome on the site of the former Air Base.