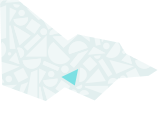 About
History Monash Inc is the former Oakleigh & District Historical Society Inc., established in 1961. Our volunteers are dedicated to studying, collecting, preserving, exhibiting and publishing local history within the City of Monash, especially of Oakleigh and surrounding districts.
Our home is the Monash Federation Centre at 3 Atherton Road, Oakleigh, a former post office building built in 1924. We also support the heritage Oakleigh Pioneer Memorial Park Cemetery (1860-1960).
The Centre is a dedicated local history outlet in the City of Monash, offering changing exhibitions, an archive, reference collections, for-sale publications, brochures, postcards, and a research service.
History Monash Inc. is affiliated with the Royal Historical Society of Victoria Inc. and is a member of the Southern Metro History Group.
Our collection
Monash Federation Centre Collections (1981)
These include two collections co-located in the Monash Federation Centre, at 3 Atherton Road, Oakleigh, in the Warrawee Park historic precinct adjoining Oakleigh Cemetery. The first collection is the Monash Public Library Service local history collection, consisting of books, bound newspapers, and microfiches, which are on open access. The second is the Oakleigh and District Historical Society collection, founded in 1981, consisting of a local history collection relevant to Oakleigh, Hughesdale, East Oakleigh and Clayton, including photographs, cemetery records, some civic, club and school records, manuscripts, maps, ephemera, and family histories. The Society's collection can be accessed by appointment.
Themes: Building towns, cities and the garden state, Building community life