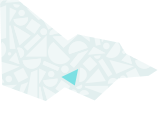 About
Our records indicate that the Oakleigh RSL Sub Branch was formed sometime in 1917 and almost immediately the committee set out to find a permanent home for the sub branch.
Shortly afterwards, they negotiated with the State Government of the day to lease land at 95-97 Drummond Street, Oakleigh to house the Sub Branch.
Once the lease was secured, the committee set about completing plans to erect premises and which was to include a hall to provide entertainment, a common occurrence back in the early part of the 19th century.
By 1922 the building was complete and the Sub Branch had a permanent home to provide veterans and their families a place to meet and enjoy the qualities of mateship, self reliance and a community involvement.
As the years evolved, so too did the Sub Branch and in 2001 poker machines were introduced into clubs in Victoria and the Sub Branch took up the option of putting 22 into the front room of the building. This required the members bar to be relocated to its present position.
The Sub Branch prospered over the initial years of having poker machines on the premises; however this was to be short lived as the Government opened the poker machine market up to other players. Some 240 extra machines were located within 500 metres of the Sub Branch.
The effect of this was to take away the majority of the players to other local venues, which severely impacted upon our income and profitability. By 2006 it was evident that the Sub Branch was going backwards at an alarming rate and together with Anzac House decided to remove the machines.
During 2006 the RSL as whole was undergoing a huge rationalisation and following urgings of Anzac House they negotiated a merger of the Carnegie and Oakleigh Sub Branches which became our present corporate identity known as "Oakleigh-Carnegie RSL Sub-Branch Inc".
During this interim period the Victorian Jazz Club returned to its original home which dated back to the 1940's and once again the hall was alive with the "Sound of Music". They have since moved on to Clayton RSL.
Caravan Music Club have now filled that musical void and are utilising the hall on a regular basis, providing top class musical acts and together with the Onion Patch Bistro have assisted in lifting the profile of the Oakleigh-Carnegie RSL Sub Branch.
Our Vision
To be the best traditional RSL in the state by upholding the traditions set by our forefathers in forging our national identity and providing mate ship, self-reliance and selflessness.
Our Mission
To support the wellbeing and betterment of our members, former and serving members of the ADF and their dependents with the provision of welfare and commemorative services and to the worthy needs of the broader local community.