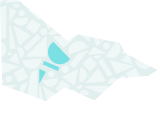 About
The origins of the Ballarat Old Colonists' Association can be traced back to 1867 when James Oddie instigated a reunion of early gold miners. The group was known initially as the Golden Point Old Pioneers Association and later simply as the Ballarat Pioneers Association. The miners initially met on an ad hoc basis for social purposes and in 1883 meetings were formalised becoming the formal beginning. The name was changed over and finally to its current 'The Old Colonists' Association of Ballarat'.
The home of the Old Colonists' Association of Ballarat was constructed in 1887-9 on the site of the barracks and stables of the gold escort in Lydiard Street North. The Association represented the early pioneers in the vicinity, who came in search of gold from the 1850s. It was a benevolent body that aimed to specifically assist indigent miners.
The original objectives of the Association were documented in August 1883 as follows:
"To form a band of brotherhood amongst those whose past experience in commercial and mining pursuits so intimately associate them with the early history of the goldfields; men to whose indomitable energy and perseverance Ballarat and other mining centres of the Colony are so largely indebted for their development and commercial property. Some of whose names are also closely identified with the memorable and sanguinary struggle for Freedom and Constitutional Liberty i 1854 (Eureka). To gather within one fold, those who survived stirring times; to meet occasionally in friendly and social intercourse; to relieve our brethren who are overtaken by sickness or affliction; t provide the shelter of a house for those Pioneers of the Goldfields whom the reverses of fortune have deprived of the means of procuring the comforts of life in their declining years; to assist the widow and succor the orphan; to materially cheer and support each other in our temporary troubles and vicissitudes, as we journey onward to the grave; and lastly, to render a tribute of respect to the memory of a departed brother, by following his remains to their final resting place."
The Old Colonists' Association (OCA) know captures the spirit of the original objectives and interprets it to suit contemporary needs. It remains as a philanthropic charitable organisation providing accommodation for elderly people. In the 1920s Charles Anderson Grove was established to provide low cost accommodation to the elderly and currently twenty seven homes are available (constructed in stages between 1923 and 1983) with each Independent Living Unit identified by a name plate referencing the benefactor. Accommodation is offered at significantly below market rates. The Association has been providing low cost accommodation to the elderly since the 1920s. A number of further Independent Living Units to be built at Charles Anderson Grove will be constructed in the near future. The OCA Council oversees the running of this facility on a voluntary basis. The OCA is a Public Benevolent Institution with the Australian Tax Office Deductible Gift Recipient Status.
Our collection
Old Colonists' Association Inc. (1884)
Themes: Building towns, cities and the garden state, Building community life, Shaping cultural and creative life