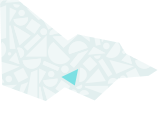 About
The Old Treasury Building is regarded as one of the finest nineteenth century buildings in Australia. The building occupies a unique position in the history of Melbourne. Its origins lie in the 1850s Victorian gold rush, which brought great wealth to Melbourne, and its construction between 1858 and 1862 expressed the rapid development of the city.
The Old Treasury was designed by nineteen-year-old architect JJ Clark, and is a reflection of the vision that Melburnians of the 1850s gold rush era had for their future city. His design for the Treasury Building was in the Renaissance Revival style, derived from the 'Italian palazzo' form popular in the nineteenth century.
The three-storey rectangular building is elegantly proportioned, 200 feet across, 55 feet in depth and 70 feet tall, with three main entrances to the ground floor, a central section portico with upper story colonnaded arcade, and elaborately detailed window pilasters and pediments.
The exterior of the building is finished in Bacchus Marsh sandstone, its bluestone foundations were mined from Footscray, and the floor above the barrel-vaulted basement is a metre thick.
The Old Treasury was built to store the colony's gold, but also provided offices for the leaders of the young colony, including the Governor, the Premier (at the time called Chief Secretary), the Treasurer and the Auditor General. When the Treasurer and his officers moved to the State government offices at 2 Treasury Place in 1878, the building was renamed the 'Old Treasury'.
As a leading public building in Melbourne, located in a prominent position with open space around it, the Old Treasury has been the focus for many celebrations and major public events. The arrivals and departures of the Governors of Victoria were occasions for expressions of loyalty to the Crown and sometimes for political statements.
The Old Treasury continues its unbroken history of governance in the affairs of the state. The Governor of Victoria continues to meet there weekly with the Executive Council to sign off legislation in the magnificent Executive Council Chamber.
Our collection
Old Treasury Building Museum (1861)
The Old Treasury Building is a historic site with architectual, cultural, social and political significance. It was built in the 1850s during the Victorian gold rush and completed in 1862. It is recognized internationally as one of the finest nineteenth century buildings in Australia.
The building contains much of its original 1860s furnishings, such as the Executive Council Chamber suit of furnishings that continue to be used for their original purpose more than 150 years after they were made. Much of the 1860s furniture was designed and built by Melbourne's top cabinet and furniture makers. High quality early twentieth century pieces have also been designed for the building and are included in the collection.
Themes: Governing Victorians, Shaping cultural and creative life