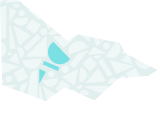 About
Parks Victoria is a statutory authority, created by the Parks Victoria Act 1998 and reporting to the Minister. Our estate covers more than 4 million hectares, or about 18 per cent, of Victoria. We manage the largest and most diverse collection of heritage places on public land in Victoria, with around 2,900 heritage assets and many places of National and State significance.
Our primary responsibility is to ensure parks are healthy and resilient for current and future generations. We manage parks in the context of their surrounding landscape and in partnership with Traditional Owners.
In a postcard setting on the banks of Birch's Creek at Smeaton, Andersons Mill stands as a reminder of an industry that flourished after the gold rush of the 1850s. Standing much like it was over 100 years ago; the five-storey bluestone building and its magnificent iron water wheel are still in place.
Our collection
Andersons Mill (2004)
The Anderson Mill collection comprises artefacts that include milling machinery, tools, furniture and assorted, associated objects.
Themes: Transforming and managing land and natural resources