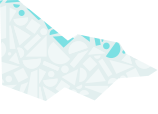 About
Situated on the picturesque banks of the Little Murray River, the Pioneer Settlement will make you feel like you have been carried back in time. From the moment you enter you will feel like you have been transported into a typical 1920s Mallee street.
Whether taking a stroll; a free ride in our horse and carriage; or in our vintage car you can take in the sights and sounds of yesteryear. The music from the old Pianola in the Music Shop blends with the horse's hooves and the sound of our Blacksmith at his anvil to provide a soundtrack to your visit.
You can add a Murray River cruise on the paddle-steamer Pyap or enjoy an old fashioned meal, or coffee in The Paragon Café to complete your day. Then in the evening take in our new Laser, Light and Water spectacular, Heartbeat of the Murray.
Come and take the journey with us.
Our collection
The Pioneer Settlement (1963)
Over 20,000 artefacts relating to life in the Murray-Mallee in the era 1830-1930 are exhibited. Included are over 50 buildings, an internationally recognised collection of steel wheel tractors; cars, trucks and items of farm machinery. Not to mention two late-nineteenth century paddle-steamers.
Themes: Shaping Victoria's Environment, Transforming and managing land and natural resources, Building community life