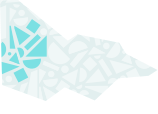 About
Built on land gazetted for defence purposes in the 1840s, Portland Battery was constructed in 1889 to defend Victoria against the feared Russian invasion. Batteries were also constructed at Warrnambool and Port Fairy during this period. The Battery comprises a magazine, upper chamber, a parapet wall, and three gun emplacements. In 1984 the Battery underwent a major restoration. The underground magazine and lamp passage are currently not accessible to the public.
Our collection
The display at the Portland Battery comprises three cannon ? an 80 pounder rifled muzzle-loading gun original to the Battery, and 32 and 68 pounder smooth bore guns on wooden carriages (not original to the Battery).
There is also a 68 pounder smooth bore cannon located outside Glenelg Shire Council Offices in Cliff Street, Portland.