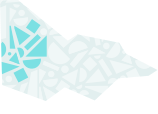 About
Built in 1886 by local builder George Sedgwick, Portland's bluestone Rocket Shed houses a collection of rocket rescue equipment used by the volunteer rocket crews who attended ship rescues in the late 19th and early 20th centuries.
The Rocket Shed is open the same hours as nearby History House: 10am - 12.00pm and 1.00pm - 4.00pm daily. Closed Good Friday and Christmas Day. Admission is free to the Rocket Shed.
Our collection
The display includes 19th century rocket rescue equipment comprising: rocket and rocket launcher, a rocket line box, rocket carrier and powder box, tally boards and a megaphone. The display also includes interpretation relating to the ship wrecks in the region at which the rocket rescue equipment was used.