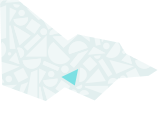 About
The founder of the Lord Somers Camp and Power House organisation was the Right Hon Lt-Col Arthur Herbert Tennyson Cocks, KCMG, DSO, MC, sixth Baron of Somers of Evesham in the Peerage of Great Britain, sixth baronet of Dumbleton and Lord Lieutenant of Herefordshire. He served a term as Governor of Victoria from 1926 to 1931, and during this time, in 1927, he became acquainted with the concept of the Duke of York Camps in England, in which youths from all walks of life were brought together to develop greater tolerance and understanding.
The idea appealed greatly to Lord Somers, and he enlisted the support of business and community leaders to set up a similar organisation in Victoria. With Dr C Gordon McAdam, he initiated the first Camp at Anglesea in 1929. This was very successful, and was followed by the 1930 Camp, also at Anglesea. A permanent location at Somers was then found, and the 1931 Camp was held there.
In 1931, the Power House was formed to continue the association of former campers in Melbourne. Sporting clubs were being formed, and so some ex-school rowers banded together to form the Power House Rowing Club.