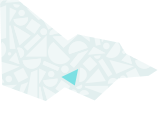 About
Established in 1854, the Prahran Mechanics' Institute is a community owned and run library specialising in the history of Victoria, Australia. With more than 30,000 books for loan and a professional information service for our members, we provide a central resource for research into the history of Victoria.
In addition to our extensive lending and reference library specialising in works about Victorian history, we organise educational activities including lectures, seminars and competitions to encourage and facilitate the study of history.
Joining is easy, affordable and open to all.