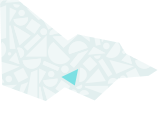 About
With its rich and interesting history, Presbyterian Ladies' College, established in 1875, is one of the oldest schools for girls still in existence in Australia. The College believes there is a need to retain and preserve its history, particularly contribution the PLC Community has made to raise the status of women within the Australian and international community.
The PLC Archive includes a fascinating range of items: books, photographs, school documentation and council minutes, school magazines, pictures, personal diaries and papers, trophies, badges, uniform items and much more. The constantly expanding PLC Archive owes much to generosity of Old Collegians and other members of the school community who have donated items over the years.
Our collection
PLC Melbourne Archive (1875)
Collecting, stewarding and exhibiting multi-format items generated by, or mentioning, Presbyterian Ladies' College, Melbourne.
Themes: Building community life, Shaping cultural and creative life