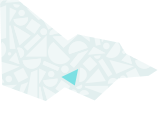 About
The PCA is the professional representative body that aims to be at the forefront of Australian contemporary printmaking. It represents its members and Australian printmaking by supporting and encouraging innovative art practices and fostering greater awareness of original limited edition prints to its members, collectors and the wider community. The PCA promotes the production and appreciation of contemporary Australian printmaking, nationally and internationally by growing the breadth of this practice through advocacy and strong leadership capacity & utilising its flagships IMPRINT magazine and the annual Print Commission process. The PCA is a not for profit member organisation, operating from self-generated and externally sourced funds.
Our collection
The Print Council of Australia supports two archives collections:
1. The PCA Print Archive of in excess of 500 prints collected through the organisations annual Print Commission process. Initiated in 1967 the Print Commission calls for artists nationally to submit a limited edition print that will be sold to the organisations subscriber members. Since 1967 print editions have varied from 10-40prints. One, and since 1980, two of every edition have been archived for public access, loan or research purposes.
2. The PCA IMPRINT magazine Archive. Collated since the inception of IMPRINT magazine in 1966 the organisation holds multiple copies of all editions of the magazine. Focused on issues related to limited edition prints and works on paper; artists, collectors and collections from these areas and contemporary art practice, conservation issues, equipment and events that have occurred. One full set is held in Archive conditions the other sets are held for public access, by appointment.