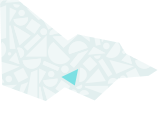 About
Public Record Office Victoria is the archives of the State Government of Victoria. We hold approximately 100kms of records from the mid 1830s to today, which we manage for use by the Government and people of Victoria.
The Collection includes memories of events and decisions great and small that have shaped the history of the Colony and State of Victoria, as well as records of immigration and shipping, criminal trials and prisons, premiers and governors, royal commissions, boards of inquiry, wills and probates and more.
Our collection
Victorian State Government records from 1836 onwards. Original records including rate records, shipping lists, will and probate records, inquest records, maps and plans.
Themes: Connecting Victorians by transport and communications, Governing Victorians, Peopling Victoria's Places & Landscapes, Transforming and managing land and natural resources, Building towns, cities and the garden state, Shaping cultural and creative life, Shaping Victoria's Environment, Building Victoria's industries and workforce, Building community life