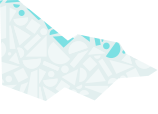 About
Main Building – collection of Pyramid Hill & District memorabilia of yesteryear.
Annex – machinery, tools, butter making memorabilia, electrical appliances, etc.
RSL Hall – Display of Service memorabilia, honour boards, photos, etc. Large collection of photographs and family history archives available for research.
A very small dedicaterd group of people who attend meetings and every Tuesday go to the Museum cleaning, cataloguing, Etc. Visitors come on Loddon Tours to see the Museum and we all roll up.
Our collection
The collection represents life in the Pyramid Hill & District area from the time of early settlement to the present day. It includes many household objects, objects from businesses no longer in the area. Many family histories are on file. A large collection of phographs of people, businesses, farm life, sport, Soldiers. Minute books from organisations, wonderful for research for centenaries.