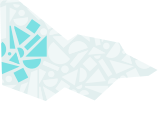 About
There are approximately 60 pieces of art in the Pyrenees Shire Council collection, mainly created by local artists.
Our collection
Pyrenees Council Art Collection
Collection focuses on local artists working in 2D mediums from the Pyrenees Region and Victoria. Collected by the Pyrenees Shire Council from the 1980s onwards. Includes works on paper, canvas and board in all media.
Themes: Building community life, Shaping cultural and creative life