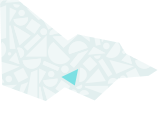 About
The QVWC Archives is a current venture focusing on organising the collection to ensure preservation of the history, and business activities of the Centre and Trust, whilst allowing for acknowledgement the people and organisations who have worked within the building. The collection comprises of items after 1989, when Monash Health took over the hospital and the people of Victoria fought to keep the iconic building and legacy "for women, by women" thriving.
This is a project, run thanks to the successful grant application to Helen McPherson Smith Trust. The archival project is supported by the QVWC Trust, and there is great interest in the wider community already. The QVWC wants to continue to acknowledge its history but more importantly to use this history to grow operations. This collection has already been acknowledged by PROV in 2014 Multimedia History Award for the Centenary Digital Timeline Website project and the National Library of Australia as they have archived the QVWC website. This project will confirm both the social and cultural significance of the building and the organisations who have occupied the building by collaborating with Victorian Collections.
Items in the collection consists of items in a variety of media since the Hospital moved to Monash. The collection includes items generated by QVWC and external organisations which pertain to:
• QVWC office;
• The QVWC Trust;
• Resident/tenanted organisations while in the building; and
• The building and site itself
QVWC has a take down policy, if you believe we may have breached copyright please contact the centre.
Our collection
QVWC Trust Archives (2015)
Themes: Shaping cultural and creative life, Building community life