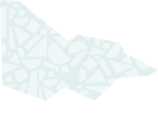 About
The Anglican Church of Australia is a community of Christians scattered across Australia. Anglican Christianity was shaped in England from the third century and spread to Australia with the European settlers in the eighteenth century. Our Parish is part of the Anglican Communion, an international community of Anglicans in over 160 countries.
Our two church buildings are St George the Martyr (1864), corner of Mercer and Hobson Streets, Queenscliff and St James (1915), 1 Albert Street, Point Lonsdale, Victoria.
Our collection
Our small Parish History Project answers to the Parish Council and while some of our history survives much has unfortunately gone. Remaining records have been carefully gathered and are now protected and preserved in a small archive in Point Lonsdale and in the Diocese of Melbourne Archive.
We attempt to undertake archival practises in the management of the collection and are in the process of making many of the records further accessible to researchers, historians and those interested in genealogy. The HISTORY AND ARCHIVES tab on the Parish Home Page provides a useful source of information.
More than five thousand items in the date range 1857 to 2000 have been digitised and listed. A small number of post 2000 items have been included where they were judged to be of important historical significance. The digitised items include birth, marriage and burial registers, minutes of meetings, reports, lists, photographs, illustrations, art works and any printed material thought suitable. Lists in Word format identify, describe and enable the searching of these items.
No access policy exists at this time. Use of digitised archival material will be assessed on an individual basis and requests for permission should be made via the CONTACT US tab on the Parish Home Page.