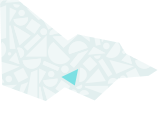 About
The RACV Heritage Collection is the corporate memory of RACV and also a significant repository for original material relating to early motoring in Victoria. Established as an archive in 1990 to retain records of RACV?s business operations the collecting scope has expanded to include items relating to RACV business, community and social activities as well as early Victorian motoring.
The Club was formed as the Automobile Club of Victoria in December 1903 at a time when only about 30 cars existed in Victoria. The majority of these men (women were allowed to join the Club in 1909) were either the first car owners in Victoria or at the forefront of promoting the fledgling car industry.
The RACV Heritage Collection contains documents, images, film and objects relating to the Club?s early activities. These include the first motor sport events staged in Victoria, social outings, touring, motoring services and the Club?s advocacy for motorists? rights and a greater understanding of motoring both by the Government and general public.
Since 1903 RACV has provided a range of services and products to members and motorists in Victoria and continued to advocate on behalf of motorists on current mobility and broader transport issues. The RACV Heritage Collection sources and preserves material relating to all aspects of these and other RACV operations.
The RACV Heritage Collection is accessible for research by appointment and collection items are available for loan.