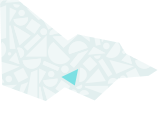 About
The Robin Boyd Foundation continues the work and spirit of Robin Boyd through an active, innovative and ongoing series of public learning programs developed to increase individual and community awareness, understanding and participation in design.
Our collection
Robin Boyd Foundation - Walsh Street Collection (2005)
Walsh Street is a house designed by Robin Boyd for his own family in 1958. The house contains the furniture, artworks and books that belonged to the Boyd Family when they lived in the house.
The collection also includes Robin's photographs, newspaper clipping collection, letters, manuscripts, slides, architectural drawings and personal papers.
Themes: Shaping Victoria's Environment, Peopling Victoria's Places & Landscapes, Building towns, cities and the garden state, Shaping cultural and creative life