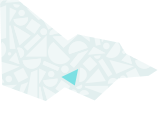 About
The Robin Boyd Foundation's mission is to further the legacy of Robin Boyd, arguably Australia's most influential architect. Through his writings Boyd inspired the general community and through his architecture he has become an acknowledged leader in the design and architectural professions. He was a renowned Victorian architect, author, critic, and public educator in the 50s and 60s, a leader in Melbourne's Modern Architecture movement, a visionary in urban design, and outspoken on the 'Australian Identity'.
The Foundation offers a platform to critically explore and enhance the power of architecture and design to reflect and shape Australian identity. The Foundation is the custodian of the legacy of Robin Boyd and the iconic Walsh Street house that he designed, built and inhabited.
The Robin Boyd Foundation runs educational programs and initiatives, holds an annual series of prestigious Open Days in Melbourne and runs regular monthly tours of the Walsh Street house.
Our collection
Walsh Street Archive (2005)
The Walsh Street Archive is a collection of items donated to the Foundation by the Boyd family. The Archive, housed at Boyd's family home in Walsh Street, South Yarra, includes Robin Boyd's library, a nationally-significant collection of furniture and artworks, slides and films, manuscripts, letters, architectural drawings, newspaper clippings, and personal papers.
Themes: Shaping Victoria's Environment, Peopling Victoria's Places & Landscapes, Building towns, cities and the garden state, Shaping cultural and creative life