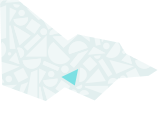 About
The Foundation is the custodian of the legacy of Robin Boyd, arguably Australia's most influential architect, and the iconic Walsh Street house. Robin Boyd designed Walsh Street (also known as Boyd House II) for his family in 1957. An exemplar of Australian modernist architecture, this experimental residence is where Boyd tested ideas about structure, technology and domesticity – it continues to influence design thinking today.
The Foundation delivers talks, exhibitions, publishing, symposiums, tours, open days and competitions that, just like Boyd, provoke fearless dialogue on Australian architecture and design.
Our collection
Walsh Street Archive
Containing over 4000 items (including books, furniture and artwork, manuscripts, correspondence, slides, films, architectural drawings and newspaper clippings), the archive offers a rich insight into Boyd's seminal contribution as an architect, author, critic and public educator, and a view into life at Walsh Street during the 1950s and 60s.
Themes: Shaping Victoria's Environment, Peopling Victoria's Places & Landscapes, Building towns, cities and the garden state, Shaping cultural and creative life