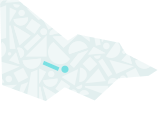 About
The Romsey & Lancefield Districts Historical Society was formed in April 1979. Our archives at Lancefield Courthouse holds many records of the early Shires of Lancefield, Springfield and Romsey, who are now part of the Macedon Ranges Shire.
From the first settlers in the 1850s, the rich farming land of the district created a 'food basket' for travelers to the goldfields. In the second half of the 1800s the area produced high yields of potatoes, peas, chicory, wheat, fat lambs and cattle. John Allan, Victoria's 29th Premier, was born at Chintin/Darraweit district in 1866.
The Society's archives are open Monday, Wednesday & Friday 10.00 a.m. to 2.00 p.m.
The Society also has a unique cottage 'Seymour Cottage' which was built c1856 and Heritage Victoria has listed the building. The building frame is of local wood and the exterior walls are meranti panels.
Our collection
Our collection consists of 3,000 photographs, 2,400 files on the families and properties of the area. We hold on DVD newspapers from 1870 to 1950 and rate books of the old Romsey Shire. Most of our artefacts are now housed at Seymour Cottage at Palmer Street Romsey.