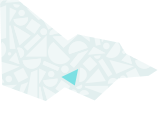 About
Heritage
The RASV has mirrored the progress and development of Victoria from the early days of settlement to the present. In times of adversity—droughts, floods, depressions and wars—the RASV has drawn extra strength and support for its activities from all sections of the community, and especially from rural industries.
From the beginning, competitions of skill and enterprise have been a major part of the RASV. The old competitions of ploughing, sheaf tossing, shearing and rough-riding are gone, but competitions such as wood-chop and art, craft and cookery have survived for all to enjoy. Livestock judging, of course, has always been a staple of the Royal Melbourne Show.
The amusements and sideshows are part of the society's heritage, and the 'showmen' have been a vital part of the Show ever since the first ploughing match in 1848. Their role, like that of the Society, has changed considerably over the years. The advent of television in 1956 undoubtedly was the main reason for the decline in 'tent shows', and the last appearance of these was in 1971 when the Jimmy Sharman boxing troupe closed up after the Show of that year. From that time on the 'showies' have concentrated on rides and games.
The RASV has become synonymous with such great competitions as Australia's premiere equestrienne event, the Garryowen Trophy, and the coveted Jimmy Watson Wine Memorial Trophy. The RASV's competitions are the benchmark for many of the state's agricultural and culinary pursuits, and they continue to attract the cream of the crop at the growing number of RASV sponsored shows and events.
The RASV Showgrounds have been the site of many significant activities over the decades, including the annual Royal Melbourne Show, major music concerts and the support offered to the military in two world wars.
Heritage provides any organisation with an enhanced sense of purpose through knowledge of its achievements, and the RASV is very proud of its heritage.
Our collection
Royal Agricultural Society of Victoria (RASV) Heritage Collection
The RASV Heritage Collection comprises records, photographs, art works, awards, sashes, bound publications, furniture, trophies, costume and oral histories relating to the RASV, RASV Award Programs and the Royal Melbourne Show. The Collection dates from the late 1800s to the present day. Research access is by appointment, displays are housed in the RASV Reception foyer.
Themes: Transforming and managing land and natural resources, Building Victoria's industries and workforce, Building towns, cities and the garden state, Building community life, Shaping cultural and creative life