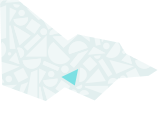 About
The Royal Australasian College of Surgeons (RACS), formed in 1927 is the leading advocate for surgical standards, professionalism and surgical education in Australia and New Zealand.
It supports the ongoing development, maintenance of expertise and lifelong learning that accompanies the surgical practice of more than 7,000 surgeons and 1,300 surgical trainees and International Medical Graduates. It is a teaching and assessment organisation which regulates the standards acrossthe nine surgical specialties in Australia and New Zealand:
Cardiothoracic surgery, General surgery, Neurosurgery, Orthopaedic surgery, Otolaryngology Head-and-Neck surgery, Paediatric surgery, Plastic and Reconstructive surgery, Urology and Vascular surgery.
Our collection
Royal Australasian College of Surgeons Museum (with associated art collection) (2007)
Describing the history of surgery and of the Royal Australasian College of Surgeons and its Fellows from the appearance of Europeans in the Asia-Pacific region to the present day, the Collection has four major components: surgical instruments and apparatus, works of art, rare and historic books, and memorabilia.
The College of Surgeons' art gallery was established in 2008 and is located in the College building in Melbourne. As the gallery occupies heavily used multifunction public space, it is open to the public by appointment with the curator . Exhibited in the art gallery are oil paintings, especially portraits, sculpture, silverware, furniture, glass and ceramics. Most of these have been donated by Fellows and friends of the College, or are commemorative gifts from affiliated colleges.
Themes: Building Victoria's industries and workforce, Shaping cultural and creative life