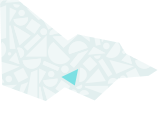 About
The Royal Botanic Gardens Melbourne plays a vital role in the study and conservation of Australia's plant life, enriching our understanding of native plants, especially in Victoria. This work is based at the National Herbarium of Victoria (MEL), a centre of excellence for plant biodiversity research.
Our collection
Royal Botanic Gardens State Botanical Collection (1846)
The State Botanical Collection is held by Melbourne's Royal Botanical Gardens. It comprises two major components: the Natural Sciences – Botany Collection, and the Botanical Library Collection. Note that this description does not include details of the Royal Botanic Gardens 'Living Collection', even though it is an important part of the Garden's public offering to visitors.
Themes: Shaping Victoria's Environment, Transforming and managing land and natural resources, Building Victoria's industries and workforce, Building towns, cities and the garden state