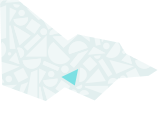 About
The Royal Children's Hospital (RCH) Archives documents and promotes the history, culture and unique identity of the hospital. The role of the Archives is to provide a place for the continuing preservation of the hospital's heritage, actively collect new items, and connect the community with the history of the RCH through access to the collection.
Through the generous support of The Royal Children's Hospital Foundation, the redevelopment of The Royal Children's Hospital Historical Room & Gallery is now complete. The Historical Room & Gallery celebrates the hospital's rich history and the many communities that make up the RCH. Displays include heritage textiles, photographs, objects and ephemera from the RCH Archives and Collections, which bring the hospital's heritage alive for all to enjoy.
The room is open to visitors each Tuesday, from 10am to 12.30pm. It is located on Level One in the West Building, accessible from Main St via the stairs or the Yellow Lifts.
The RCH Archives welcomes archival research requests via email or mail. Provision of information is determined in accordance with government legislation and guidelines, including the Victorian Public Records Act 1973, Privacy and Data Protection Act 2014 (Vic), Health Records Act 2000 (Vic) and Copyright Act 1968. Some records may be closed to the public.
Our collection
The Royal Children's Hospital Archives and Collections (1870)
The Royal Children's Hospital's (RCH) archives and collections form a large and invaluable record of the history of an important Australian paediatric institution. Spanning 150 years, the diverse collection comprises photographs, films, ephemera and equipment, which convey the hospital's beginnings, growth and innovations. Daily experiences of the RCH staff and patients are vividly rendered by these historic materials.